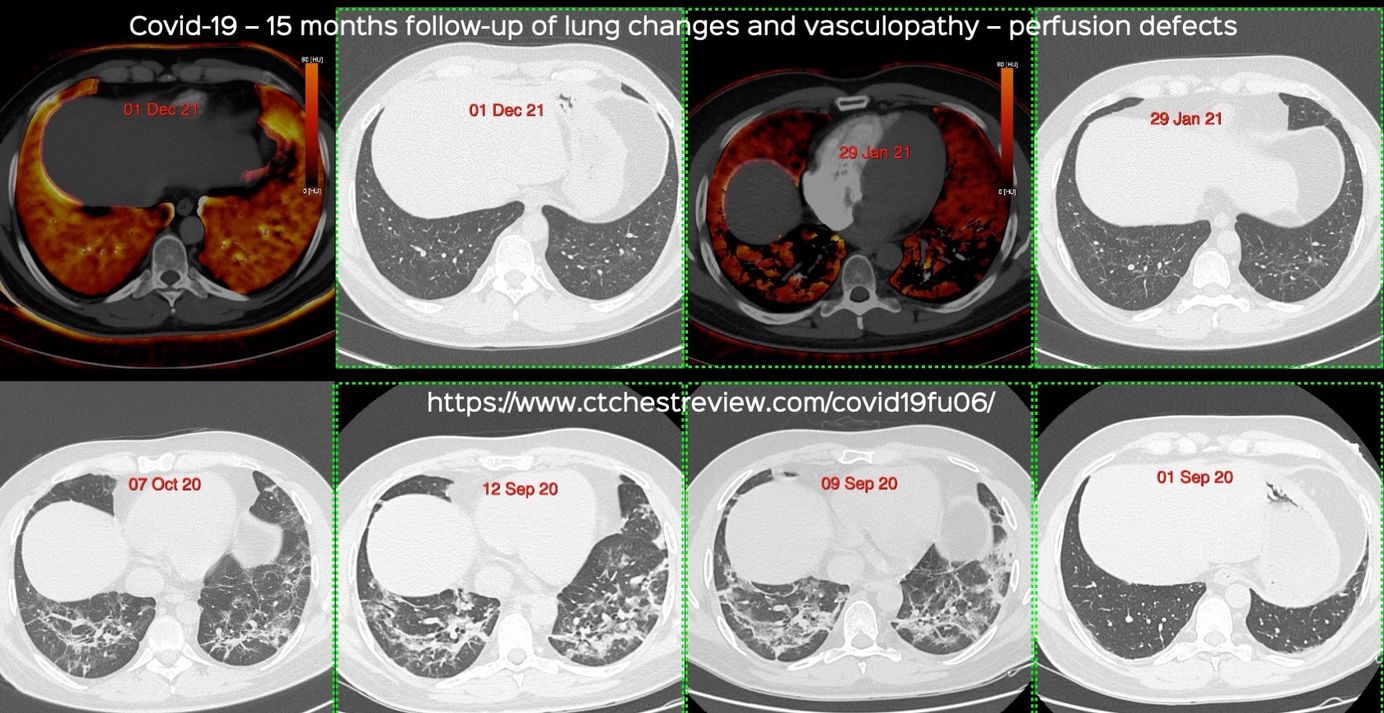 Case 38: Covid-19. 15 Months Follow-up of Lung Changes and Vasculopathy - Perfusion Defects
15 months follow-up of lung changes and perfusion defects in a patient with Covid-19
This is a 40-years old man who was RT-PCR positive for Covid-19 on 31 Aug 2020 and then had four scans from 01 Sep 2020 to 07 Oct 2020 followed by a CT pulmonary angiogram (CTPA) on 29 Jan 2021 and a repeat recently on 01 Dec 2021.
As we have seen over the last one year, starting with 9 months follow-up, then 11 months follow-up and a few weeks ago, 16 1/2 months follow-up, all patients and their lung changes improve, some with residual lung changes.
The associated vasculopathy and perfusion defects also improve, as I showed in a patient with 10 1/2 months follow-up.
This patient had a 15 months follow-up of lung changes and the vasculopathy and the pattern is the same. Improvement.
The video explains the rest.
---