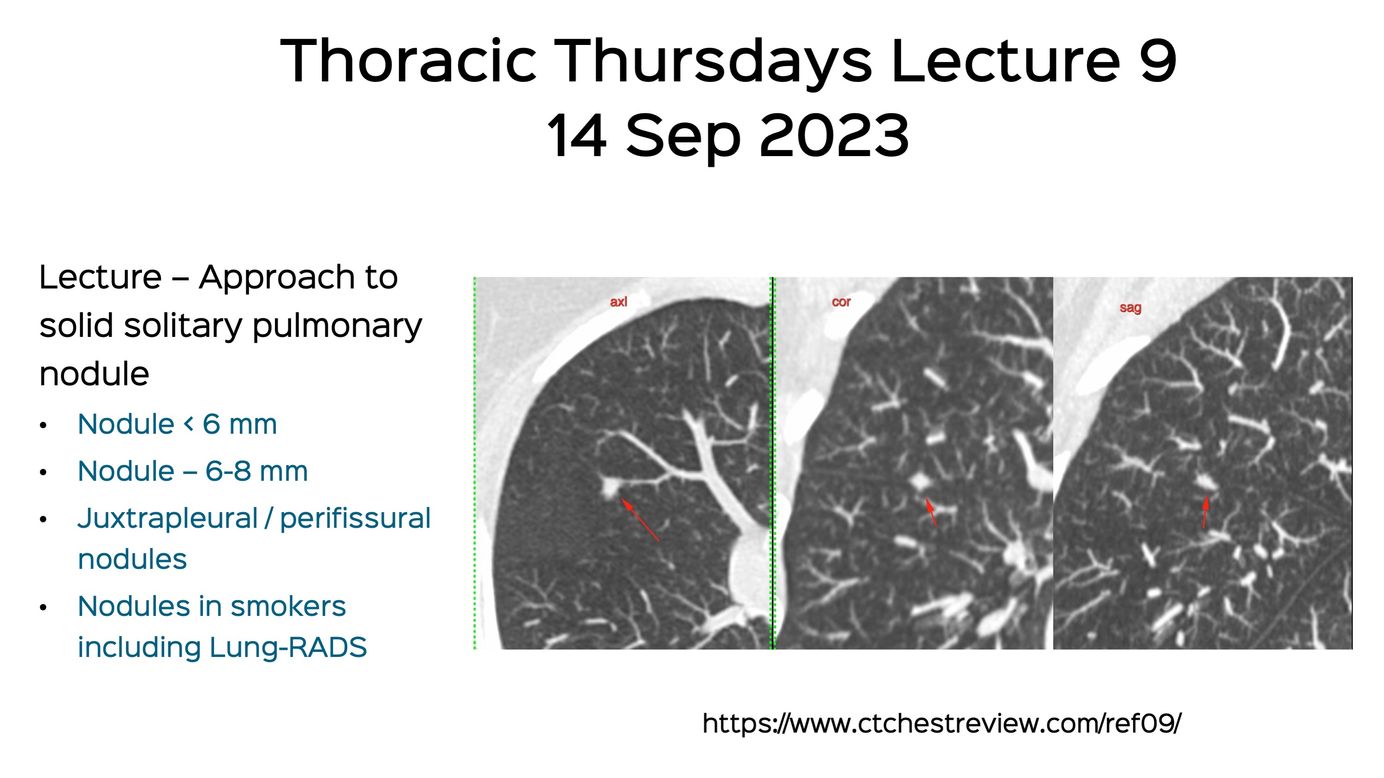 REF-Cafe Roentgen Thoracic Thursday Lecture - IX - 14th Sep 2023: Solitary Pulmonary Nodule - PFN, Juxtrapleural Nodule, Nodules in Smokers and Lung-RADs
The ninth lecture of the series
This is the ninth lecture in the "Thoracic Thursday" series, focusing on lung nodules, specifically solitary pulmonary nodule.
It starts with 3 revision cases related to the 8th lecture, which was about the approach to SPNs > 8 mm in diameter, moving then to nodules < 6 mm, then perifissural and juxtapleural nodules and then nodules in smokers, using Lung-RADS to show how to manage these nodules.
These lecture will be free without a subscription for a month and then free for a year but needing a subscription to the site.
---
Please note that the video only plays within this browser page and not outside of this browser page. If the video does not autoplay in your email, then you will need to open this page in your browser, by clicking "View Online", in the 2nd line below the title of the post and next to my name.
---
Table of Contents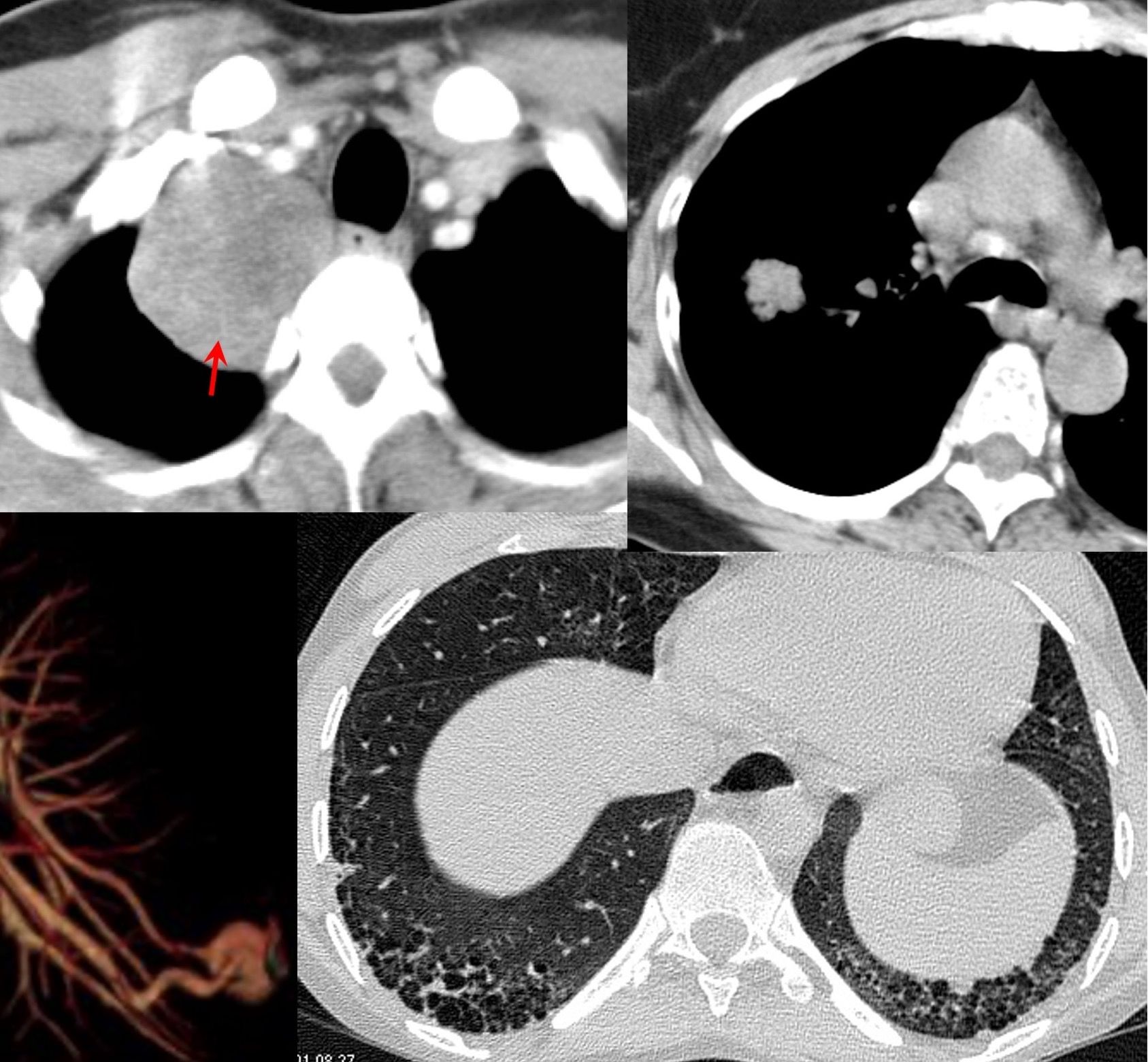 Other Sites
CT Chest Review Newsletter
Join the newsletter to receive the latest updates in your inbox.
Comments
---