IPF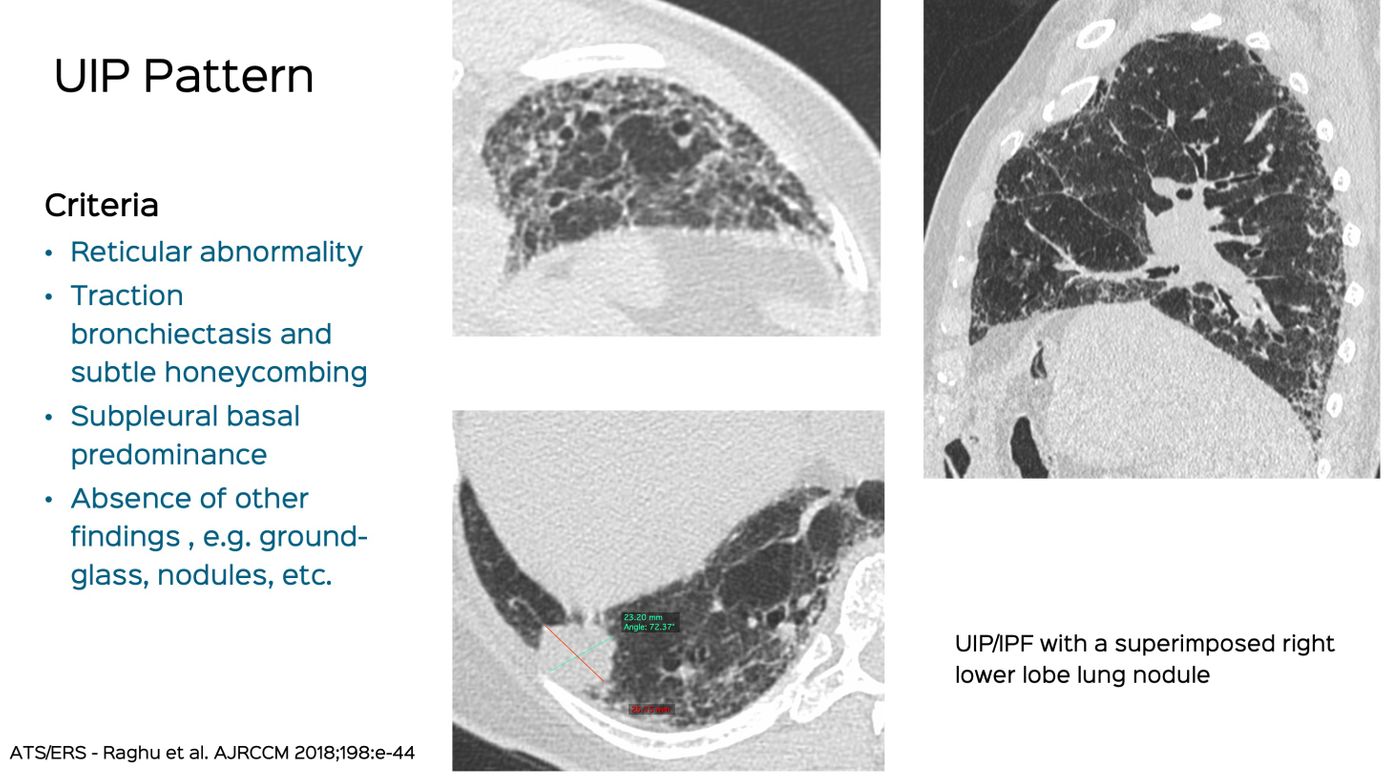 75-years old man with UIP IPF and a superimposed > 20 mm lung nodule that was biopsied and turned out to be squamous cell carcinoma.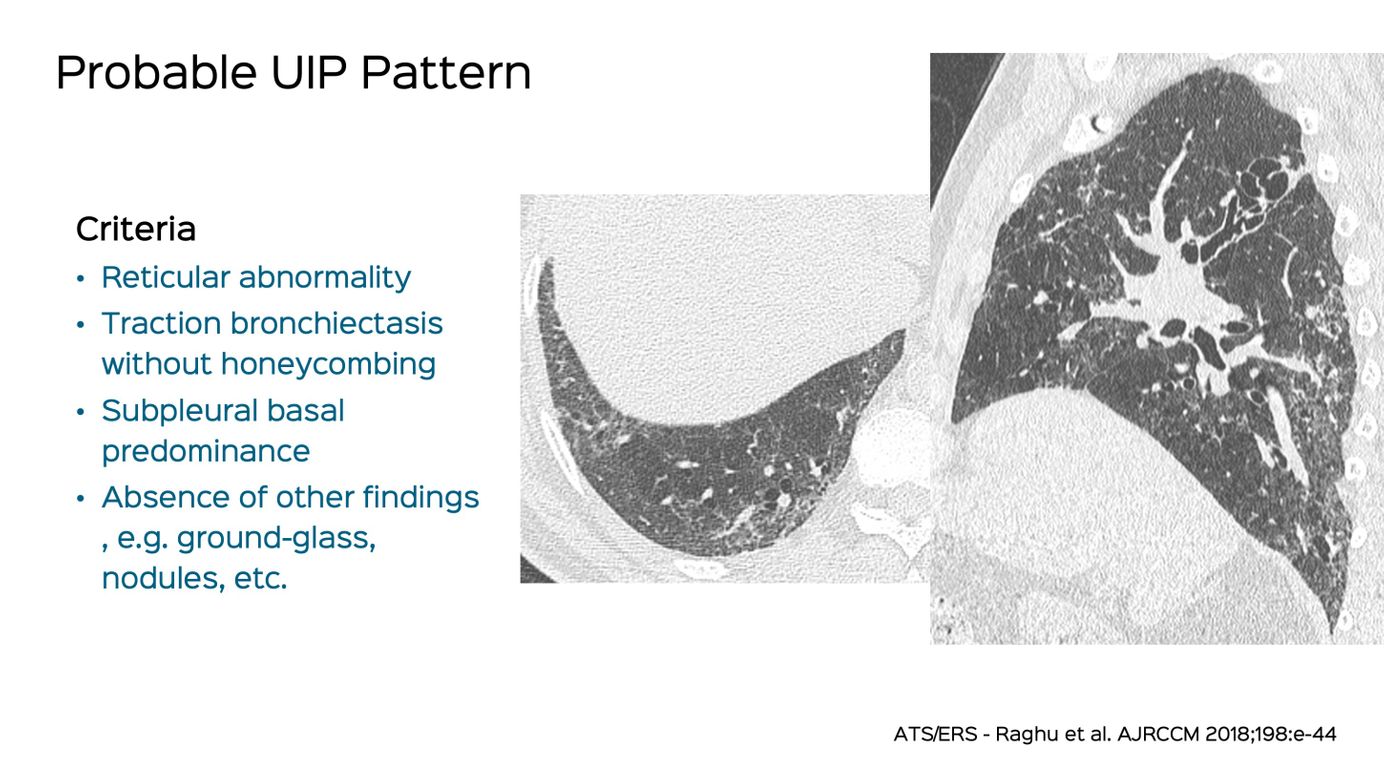 63-years old man with probable UIP IPF. The video discusses the case, the differentiation from typical UIP IPF and the importance of traction bronchiectasis.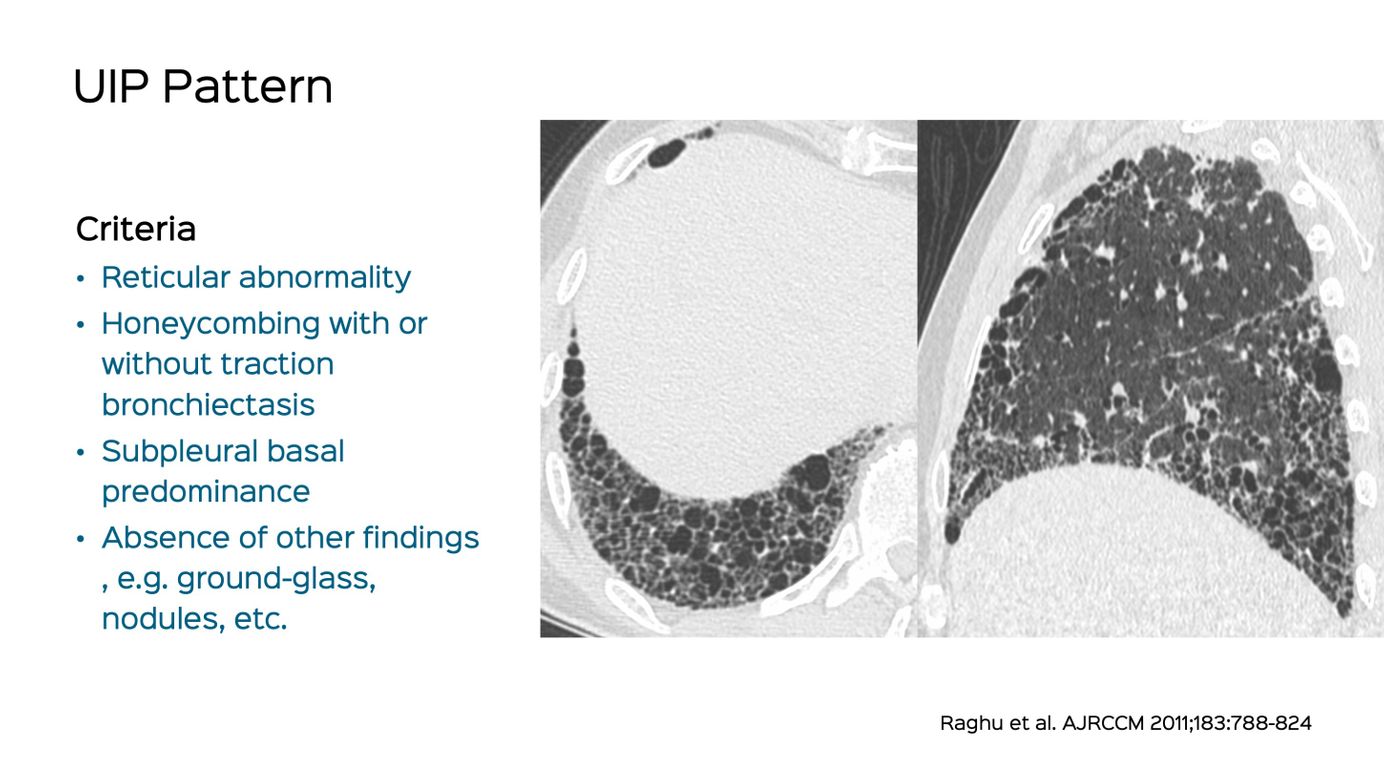 70-years old man with a 2-years history of progressive breathlessness. This case has axial, coronal and sagittal CT scan sets, with a D/D of honeycombing and flow-charts of how to diagnosis UIP and how to get to a diagnosis of IPF.