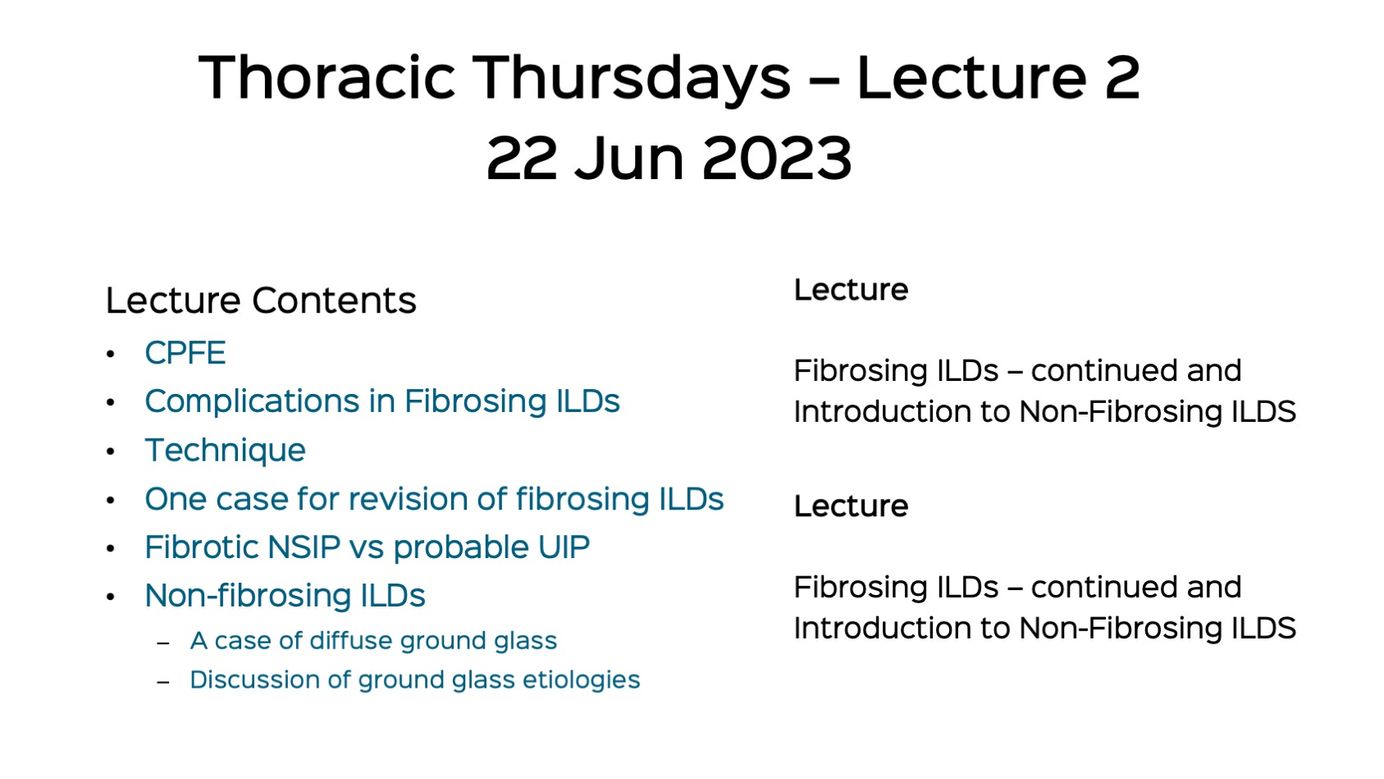 REF-Cafe Roentgen Thoracic Thursday Lecture - II - 22nd June 2023: Fibrosing ILDs - contd & Introduction to Non-Fibrosing ILDs
The second lecture of the series
This is the second lecture in the "Thoracic Thursday" series, focusing on the diagnosis of fibrosing ILDs.
This talk takes off from the last week's talk to finish the discussion on fibrosing ILDs with a revision case and then spends some time with scanning techniques and then an introduction to non-fibrosing ILDs. There are many breaks where I answer questions.
These lectures will be free without a subscription for a month and then free for a year but needing a subscription to the site.
---