ILD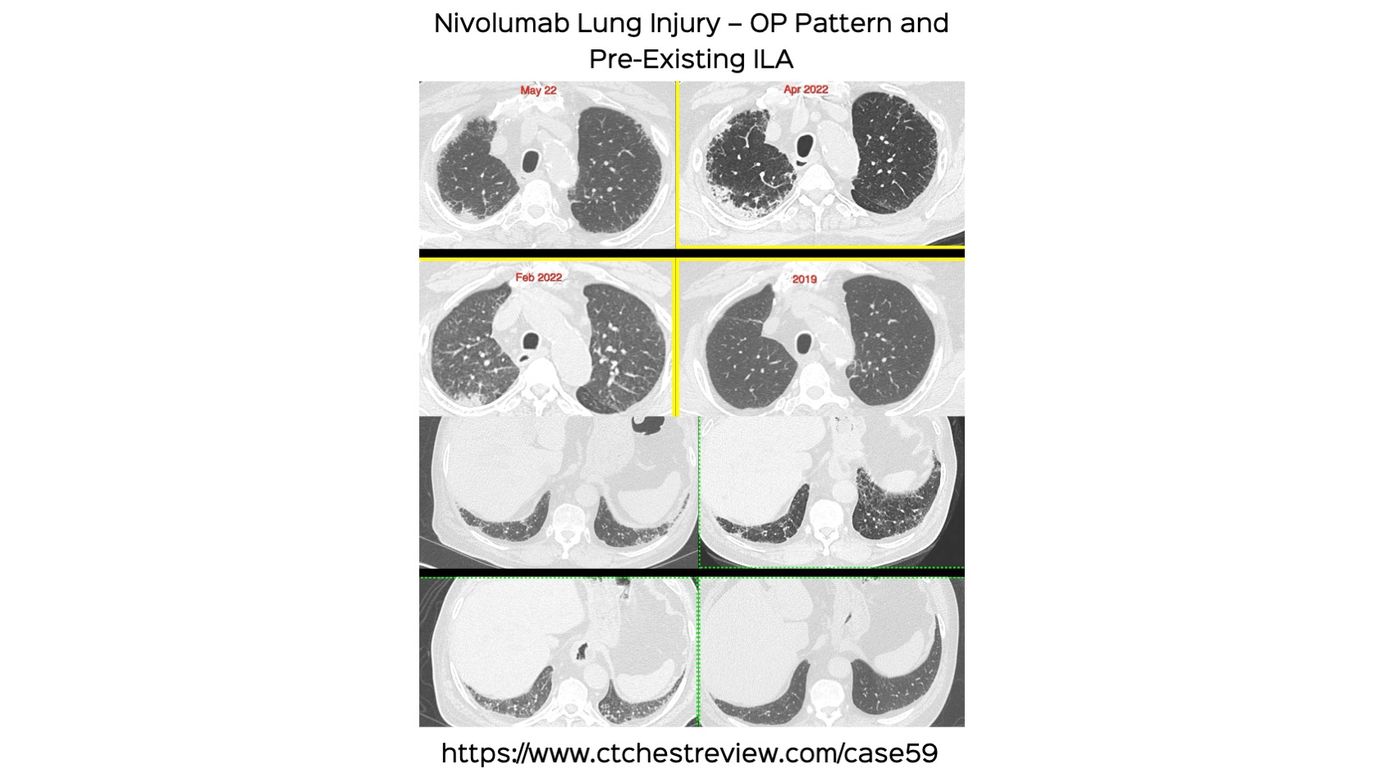 Immune checkpoint inhibitor lung injury is not uncommon and needs to be recognized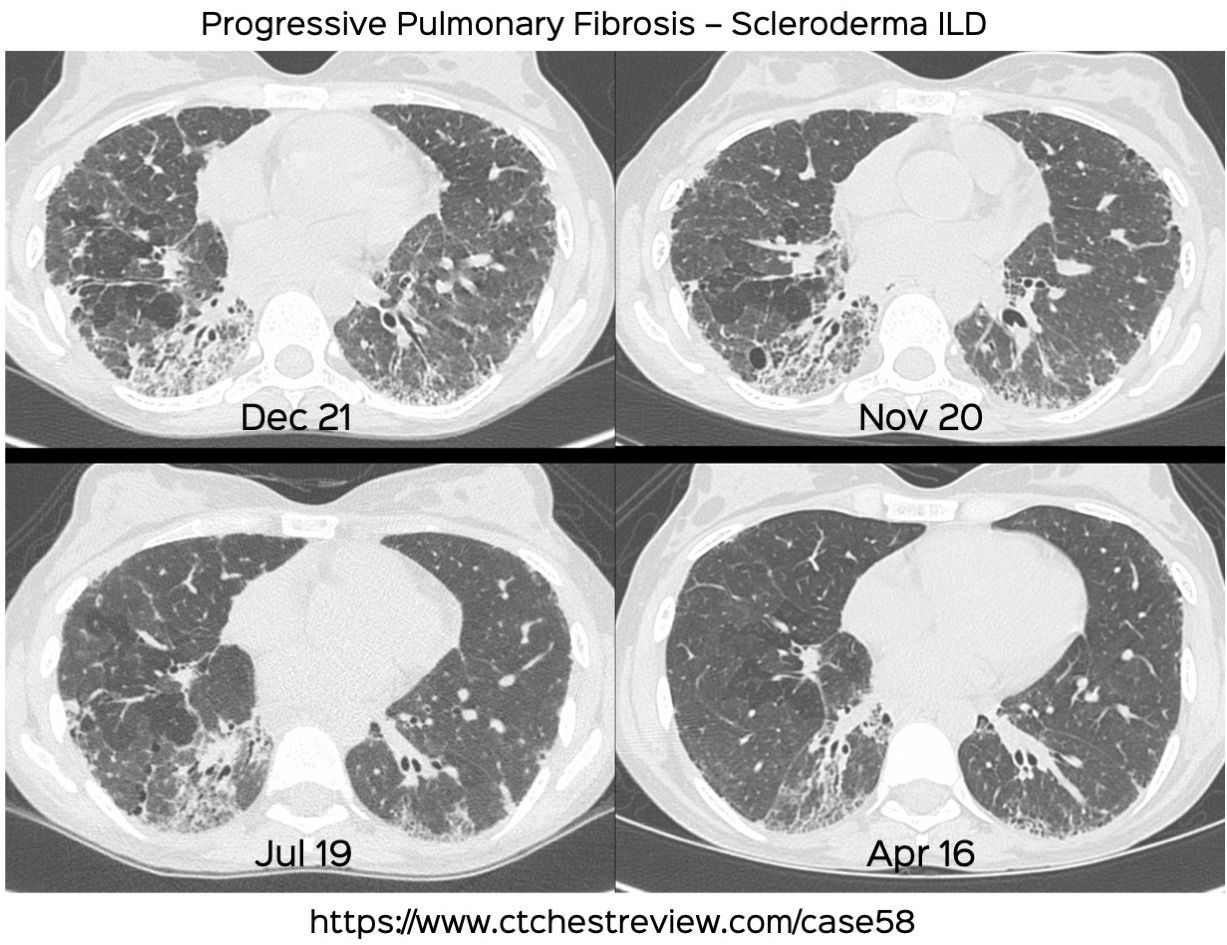 Scleroderma ILD, secondary PPFE and progressive pulmonary fibrosis (PPF)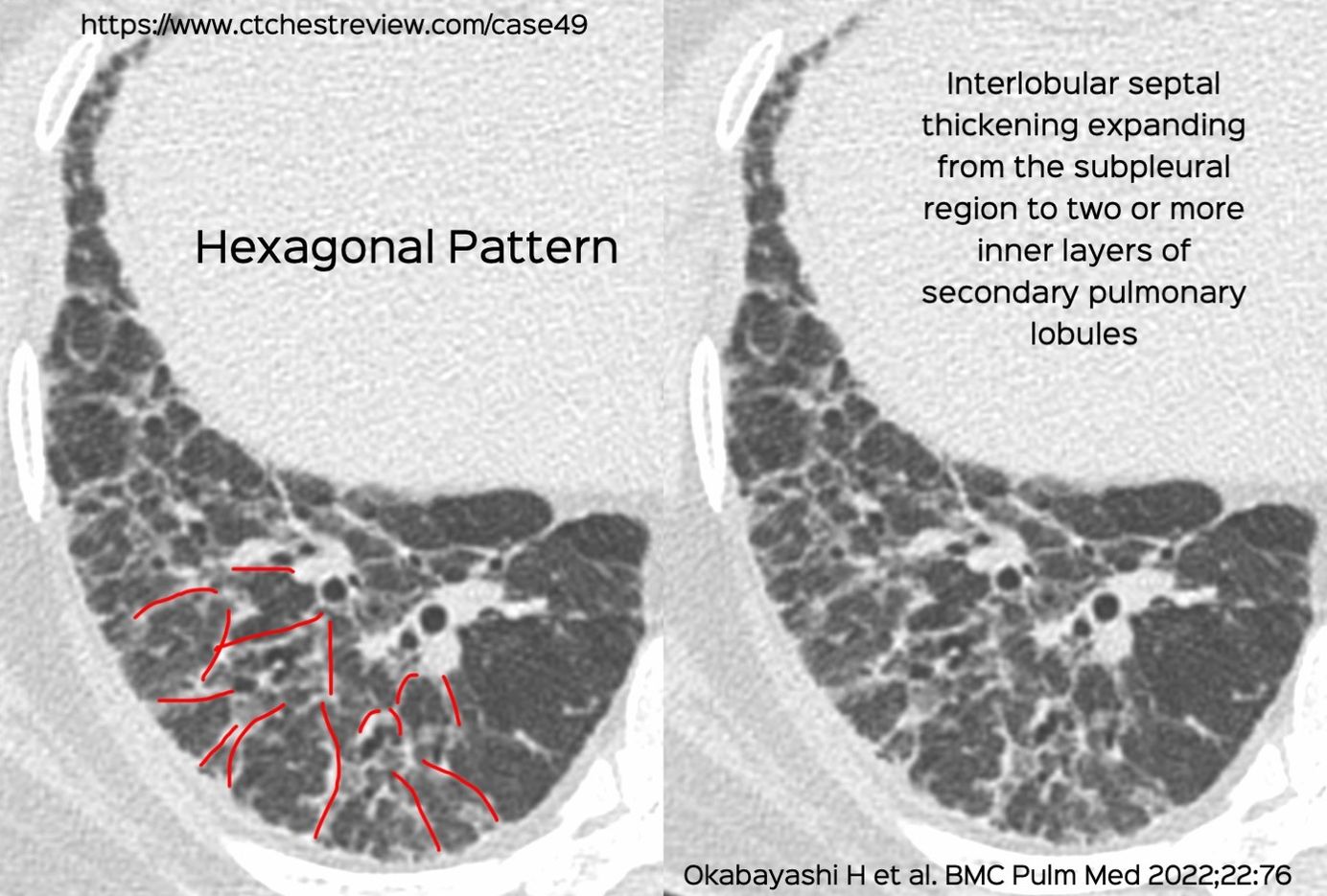 The hexagonal pattern described the presence of confluent perilobular fibrosis in patients with fibrotic hypersensitivity pneumonitis
Gradually, then suddenly. ILA to ILD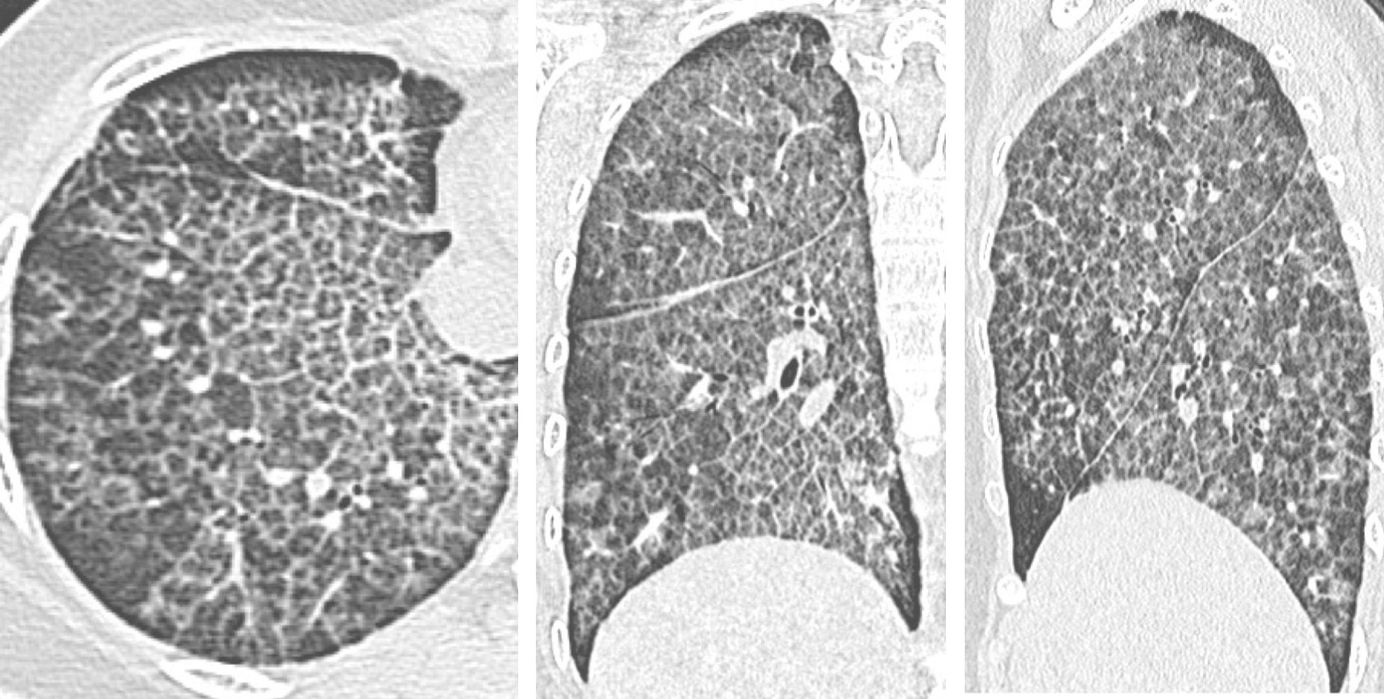 16-years old girl with subacute onset progressive breathlessness and a crazy-paving pattern on CT. Free to view till 13th September, but you need to subscribe with your email ID.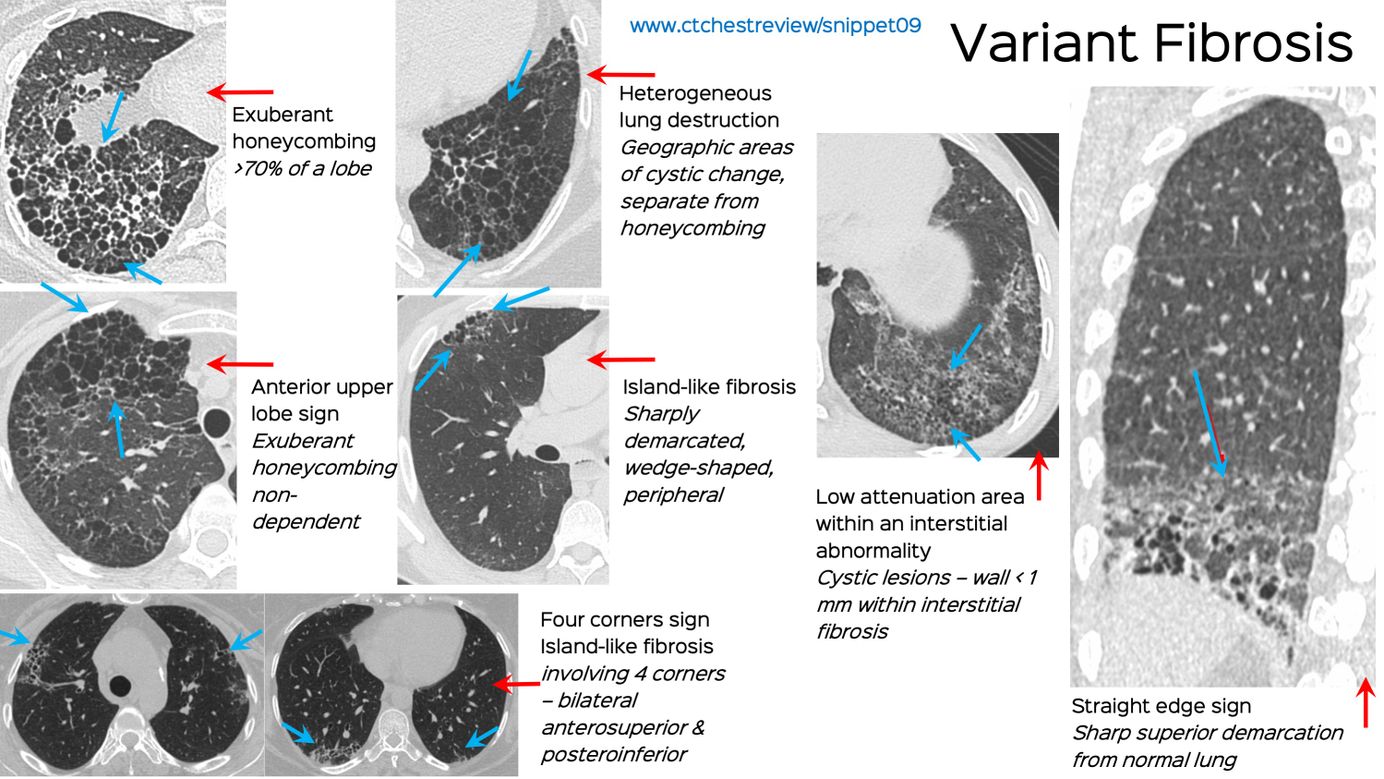 Variants fibrosis - fibrosis patterns that suggest CTD-ILD with two new signs "island-like fibrosis" and "heterogeneous lung destruction".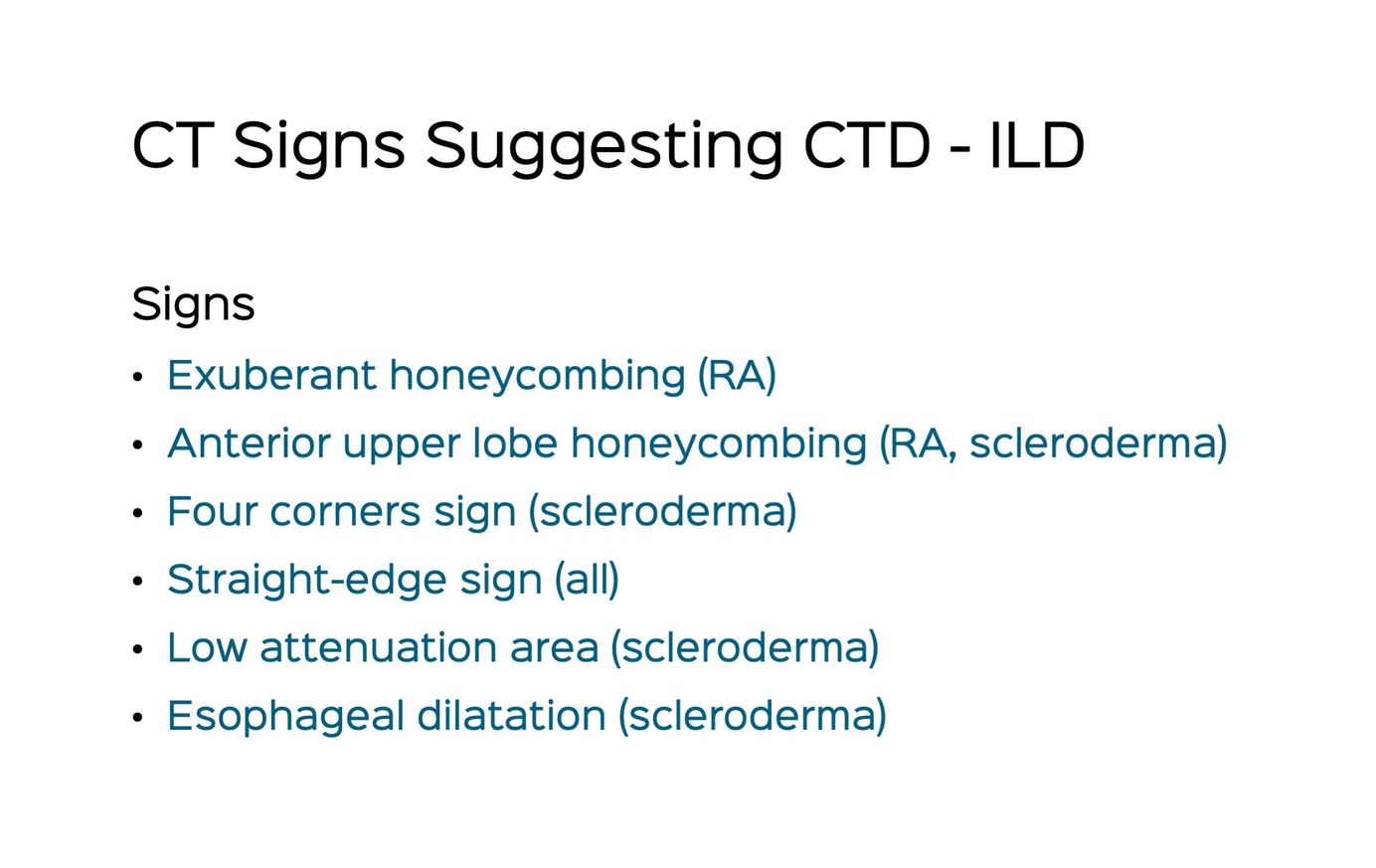 CT scan signs that strongly suggest the likelihood of an underlying connective tissue disease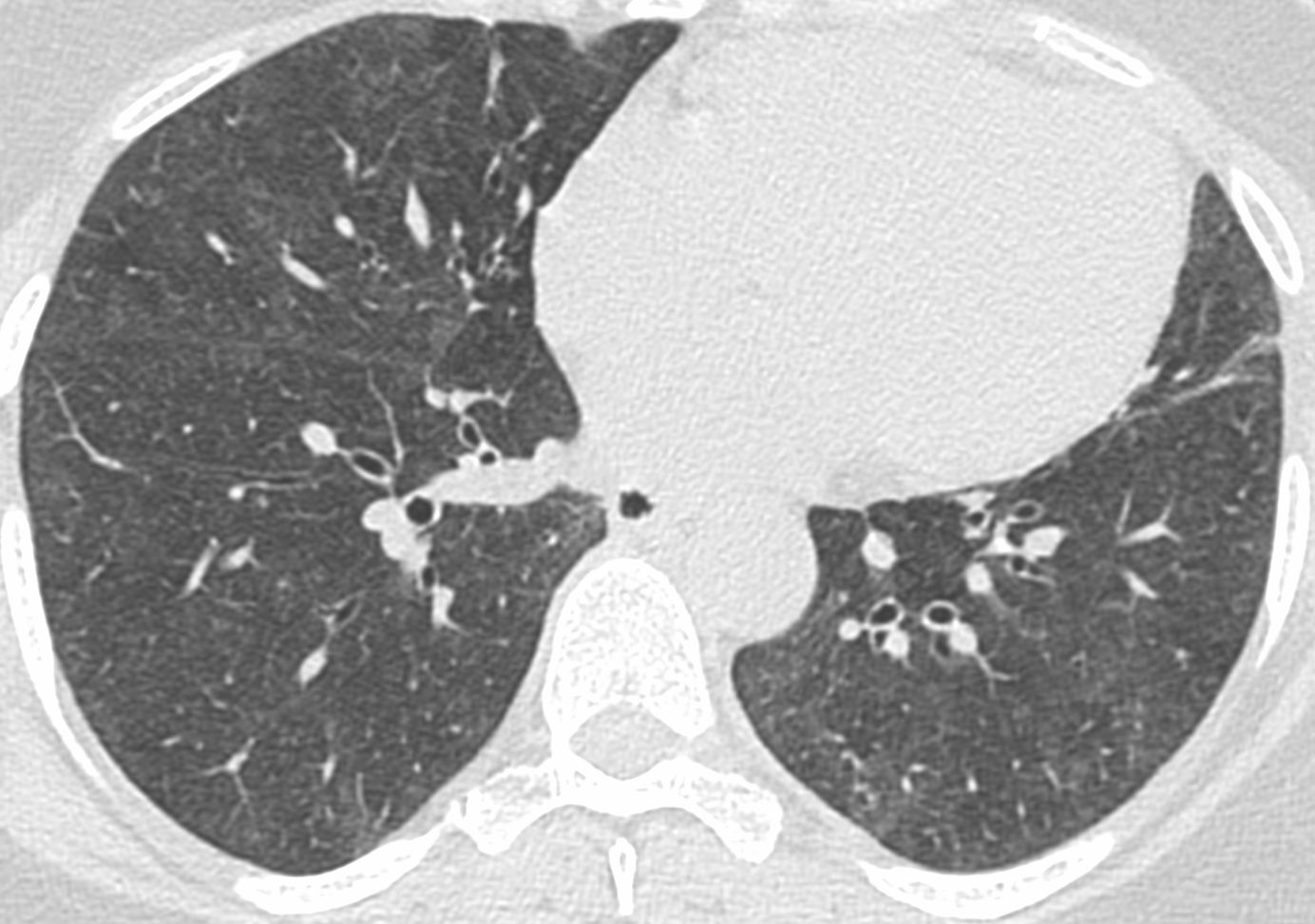 56 years old with fever, dyspnea ground glass. The case and video describe the approach and final diagnosis.