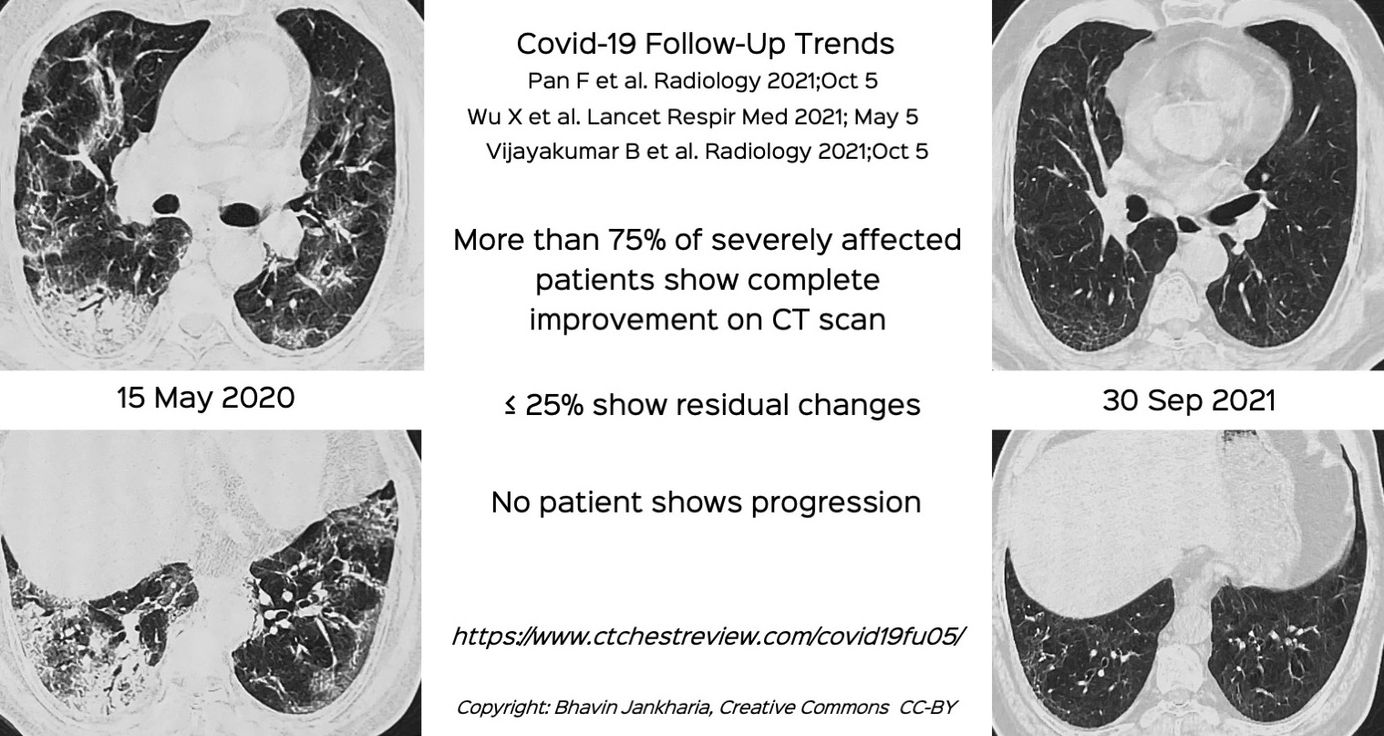 Case 32: Covid-19 - 16.5 Months Follow-Up, Review of Follow-Up Articles and Summary of General Trends
16 1/2 months follow-up of Covid-19 and other learnings
Today's case is about a patient with Covid-19 in May 2020, who came for a follow-up CT scan 3 weeks ago on 30 Sep 2021 with residual reticular opacities and minimal episodic residual cough.
Two papers on 1 year follow-up were also published in Radiology on October 5th and I decided to put all this together.
The main learning is that no patient progresses and more than three-quarters of patients with severe disease show normal scans at one-year follow-up.
The rest is in the video. This post is free to view for Members/Subscribers till 02 Nov, 2021.
---