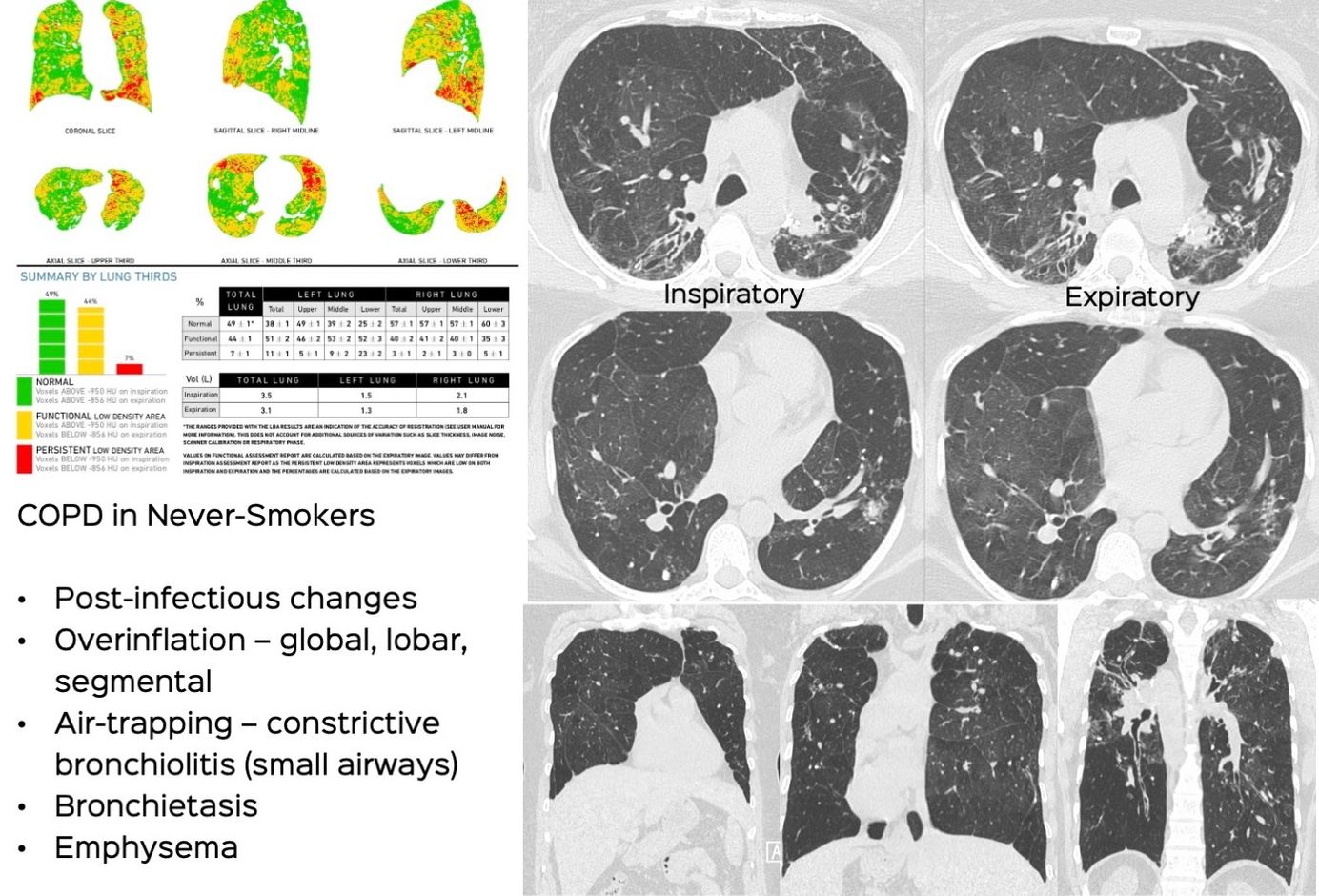 Case 54: COPD in a Never-Smoker
COPD can also occur in never-smokers, is common in India and the spectrum of findings should be recognized by radiologists
This 46-years old was known to have COPD. She was a non-smoker and had wood-chullah exposure in childhood. She also had been treated for tuberculosis. She had gradually progressive breathlessness.
COPD in countries like India is equally common in never-smokers. A new article in the Lancet Respiratory Medicine reviews the topic in detail. For those who would like to read it, here is the link.
The video explains the findings we should expect, discusses the emerging field of quantification and the relevance of all this for radiologists.
---