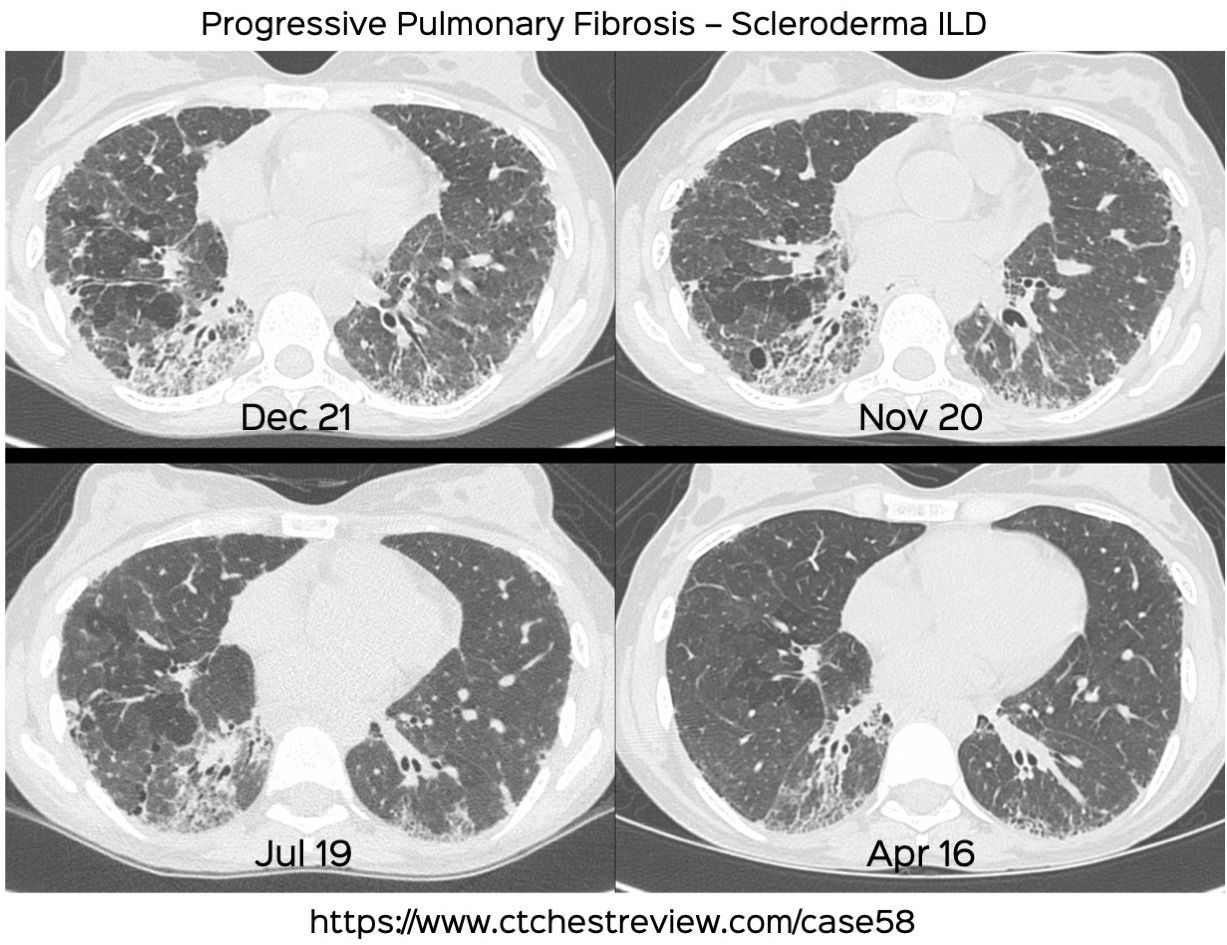 Case 58: Progressive Pulmonary Fibrosis - Scleroderma ILD
Scleroderma ILD, secondary PPFE and progressive pulmonary fibrosis (PPF)
This 27-years old who I had discussed earlier as Case 39 (secondary PPFE) is known to have progressive scleroderma ILD from April 2016. The last scan is of Dec 2021.
Taking off from the last case where I discussed the new ERS/ATS progressive pulmonary fibrosis (PPF) guidelines in a patient with hypersensitivity pneumonitis, this case explores the concept further with a discussion on the expanded classification of ILDs and the list of non-IPF patients who can have PPF.
The video explains all this. This case will remain free, but you will need to subscribe with your email to view the video.
---